Is Perfectionism Good For Creativity?
Focusing too much on your product can sabotage your creative process.
Estimated reading time: 6 minutes
How many times have you said to yourself (or to someone else) "I'm just a bit of a perfectionist"? And how many times has that meant endless nights polishing little details and countless re-do's?
Although pursuing perfection is part of what drives creators to improve, this personality trait is not really a sustainable way to look at things. In fact, it's not even possible to be "a bit of a perfectionist", because the defining line of thought for this mindset is actually all or nothing. Black and white. And that can seriously damage creativity.
So why can perfectionism be dangerous and what can we do about it?
Creators that work from this mindset find it hard to forgive mistakes: anything less than perfection can feel like a failure and this has a huge impact on their confidence and self-worth. It's also hard for them to trust anyone else to do things exactly like they would, which costs them in terms of time and energy, since they end up taking on the workload of multiple people. And they often burn themselves out quicker and more frequently than others. For content creators, being a perfectionist can be the quickest way to suffocate creativity and kill a career.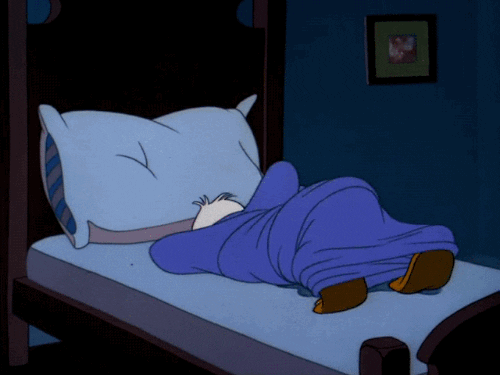 To be fair, it's not hard to understand why someone might want their content to be as perfect as it can be – because who wouldn't? If it was perfect, you'd know it was faultless and you wouldn't be judged for it. We get it.
But there's a catch.
The trap of perfectionism is thinking not only that perfection is achievable, but that it will also save your content from being judged or unsuccessful. There are so many other, more important elements that make a creator successful rather than "is their content perfect?" – In fact, most people would agree that perfection isn't even a factor as to why they follow the creators that they follow.
That's why, in this post, we'll go over some antidotes that could help you get your inner perfectionist in check.
The Holy Grail of Authenticity
Although no one can point out exactly what makes a creator authentic, we all know it when we see it. It feels spontaneous, not fabricated; raw, not manufactured; honest, not frigid; relatable, not foreign… It feels real, not perfect.
Take it from Scott Adams: "Creativity is allowing yourself to make mistakes. Art is knowing which ones to keep". It's not about erasing all the blemishes, it's about using them to give your picture its texture. In video-editing, we could draw parallels between "perfect" editing and mainstream TV and film editing – which is actually the bane of authenticity on YouTube. People come to creators for real personalities, and the editing of your videos is a huge part of that as well: it does not need to be perfect to be authentic, fun and engaging.
You Can't Make Everyone Happy
There are certain objective markers of video production quality but on YouTube, most of the time, the true worth of a video isn't in the technical details – it's in your story and how you tell it. And when it comes to story-telling, each creator (and each viewer!) has a unique way to do it and their own judgement of what is good and what isn't.
Your viewers vary, just like their opinions do, so the more you grow your audience, the harder it will be to give everyone what (you think) they want. Which brings us to the next point…
Collaboration: The Unsung Hero
If we judge how perfect your content is by the vision that you have for it, then delegating tasks to other people will make it into something at least a little different from what you had originally planned. But there are very good reasons for choosing to collaborate with other creative people (even, or especially, when it means sacrificing perfection).
The main one is that, although you might be a great creator, you're probably not the best person for every job that goes into your content, no one is. Are you the best editor, the best videographer, the best SEO specialist?. And more importantly: do you enjoy doing all of those jobs?
We sometimes lose perspective of why we cling to certain tasks; but every once in a while, it really helps to check in with yourself about which parts of your job you are not enjoying and which of those you can actually afford to delegate (in terms of costs and benefits).
And even if you do find that you enjoy wearing all those hats, consider the time that you spend on them and the speed at which content loses relevance online. Is it really not worth it to delegate your editing, for example, if you can post your content a couple of days earlier, when the topic is still hot and your reach will be considerably larger?
Your Way or the Highway You Haven't Even Considered
When we get caught up in making things perfect, then we are rejecting every other possible way of doing things. And in a creative industry, this is actually bad for your content and your reach.
So how do you know what works and what doesn't if you don't allow yourself to diversify, try new things, collaborate with people, take chances? Even if those chances don't pay off, you'll still be left with a valuable learning experience.
The worst thing that could happen if you delegated your editing would be that your viewers don't take to it and they ask you to go back to the previous style you used. So in the worst case scenario, you learn that the way you're doing it works for your audience and that's one thing that you don't need to improve. Useful stuff.
But here's the exciting part: what's the best thing that could happen? You could attract new people, grow your audience, open up new creative possibilities, explore a new direction- it's really a no-brainer. And in order for that to happen, the first step is to let go of your standard of perfection and being open to a range of new possibilities!
So we know that perfectionism is usually rooted deep within our personalities and it's not always easy to manage. But the rewards of doing it are truly helpful for all aspects of life. And there are many ways to do it:
You can analyze why you want things to be perfect and why nothing else will do.

You can experiment with sliding into someone else's perspective when analyzing your own work: look at it as a subscriber would look at it, as a creator from a different niche would look at it, as someone who has never even been on YouTube!

You can leave perfect precision to machines and simply remember that you are… human.
There are plenty of ways of challenging your inner perfectionist, but it all starts with letting go – you'll feel much better once you give yourself the chance to be less than perfect.
Hungry for more? Take a look at these top creators' testimonies about getting over their perfectionism and the things that allowed them to accomplish:
PrestonPlayz, Wake Up and Be Excited – Creative Disruption Podcast
Marques Brownlee on Building an Audience and Other Advice for Creators
PKA 452 w MrBeast, Tucker, Kwebbelkop – Taylor's Basement Snake, Kyle in Prison, YouTube Success
Tags: Creator, Growth, Perfectionism, Creativity, Motivation, Content Creation